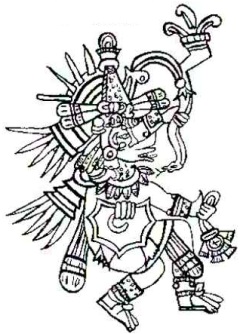 Most of the debate tends to be around theism versus atheism. But there is so much more! Let's review the full set of hypotheses:

- x = 0: atheists think there is no god.
- 0 ≤ x ≤ Infinity: agnostics think there may be between zero and an infinity of gods. Interestingly, the set of natural numbers plus infinity is called "supernatural numbers".
- x = 1: monotheists think there is one God.
- x ∈ ℕ*, x > 1: polytheists think there is more than one god.
- x ∈ ℚ: in some polytheist religions, gods can procreate with humans, which gives demigods. If demigods then procreate with humans, does that make quartergods? This is of course assuming the divinity of humans is zero. ℚ is called the set of rational numbers, which doesn't make this position especially more rational than the others...

So where do I stand? I think x ∈ ℂ: there is a number of imaginary gods. I guess that makes me a complexotheist.